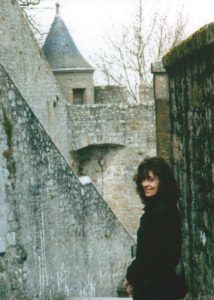 Diane Baia Hale is an award-winning Chicago-based playwright. Her historical drama, The Marble Muse, about the doomed relationship between pioneering American female sculptor Louisa Lander and famous author Nathaniel Hawthorne, has just been named a winner for Jewish Ensemble Theatre's upcoming 2019 JETFest and was a winner for Capital Repertory Theatre's NEXT ACT! Playwriting Summit 6 and for Boomerang Theatre Company's First Flight Festival.  A semi-finalist for the Eugene O'Neill Theater Center's 2015 National Playwrights Conference and was a winner for Boomerang Theatre Company's First Flight Festival. The Marble Muse also took third prize in the 84th Annual Writer's Digest Writing Competition in the Stage Play category, as well as third place in the Henley Rose Playwright Competition for Women, and received an Honorable Mention for the Ohio State University—Newark New Play Contest.  In addition, the play was a finalist for Theatricum Botanicum's Seedlings Series and a finalist honoree for Echo Theatre's Big Shout Out New Play Contest. The Marble Muse has had staged readings with The Blank Theatre Company's Living Room Series; Boomerang Theatre Company; Yellow Rose Productions; Echo Theatre's Echo Reads; Greenhouse Theater Center's Trellis Project; and Get Lit(erary) at Le Petit Marche/Williams Street Repertory. 
Diane is also the author of the play, The Wisdom of Serpents, a finalist for the Jane Chambers Award.  The work has had concert performances at Northwestern University, Loyola University Chicago, McHenry County College, and Chicago Dramatists, as well as a reading for the University of Denver's Voltaire Society, for which Diane also presented the lecture, The Pen is a Mighty Sword: One Fencer's Journey as a Playwright.  Both The Wisdom of Serpents and Diane are featured in the new edition of Dr. Avis Clendenen's Experiencing Hildegard: Jungian Perspectives. Diane also delivered a paper entitled "Magistra and Muse: Hildegard von Bingen, Ordo Virtutum, and the Twenty-Percent Dilemma in Modern Theatre," about Hildegard (the subject of The Wisdom of Serpents and the author of the earliest known morality play, Ordo Virtutum) and the discrimination that modern female playwrights continue to encounter, at the 2014 49th International Congress on Medieval Studies.  The published version of The Wisdom of Serpents is now available at Amazon, Barnes and Noble, and at your local bookstore.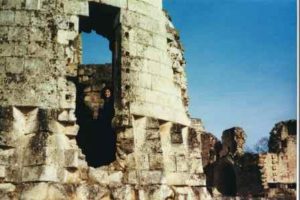 Other full-length dramas include Rake (finalist, the 2013 Arch and Bruce Brown Foundation Play Competition; semi-finalist 2014 Pride Films and Plays Contest; staged reading, The Blank Theatre, Hollywood, California; staged reading, Chicago Dramatists, Chicago, Illinois); The Lion's Share (staged reading, Chicago Dramatists); Dragon's Teeth (workshop production, First Stage, Hollywood, California); and The Fencing Lesson (staged reading, Chicago Dramatists).  Behind the scenes, Diane has served both as a director and producer.  She was the founding program director of the Page to Stage Series at the Raue Center for the Arts, an 800-seat theatre facility in Crystal Lake, Illinois (April 2008-January 2009).She is a member of the Dramatists Guild of America and the International Centre for Women Playwrights and was a 2009 – 2011 Senior Network Playwright at Chicago Dramatists.
Diane has a bachelor's degree in English literature and a master's in business administration. She received her writing training through extensive coursework with the Playwrights' Program at the University of California at Los Angeles Extension and the Writers Program at the University of California at Irvine Extension; she also studied acting through the Laguna Playhouse Acting Program. She has traveled widely throughout Europe and Southeast Asia, and her experiences abroad have provided great inspiration for her plays. A former college instructor, she was also the owner of Lionheart Fencing Academy, coaching athletes for national-level competition and choreographing swordplay for the stage.  She is in demand as a guest speaker on women in athletics, as well as women in the arts.  In her spare time, she is a passionate supporter for the conservation of wolves.
Diane is now at work on a new play, Lissadell, as well as a novle that further explores the relationship between Louisa Lander and Nathaniel Hawthorne depicted in her award-winning play, The Marble Muse.